Content marketing is one of the most effective online marketing initatives you can try for your business.
Countless studies prove this…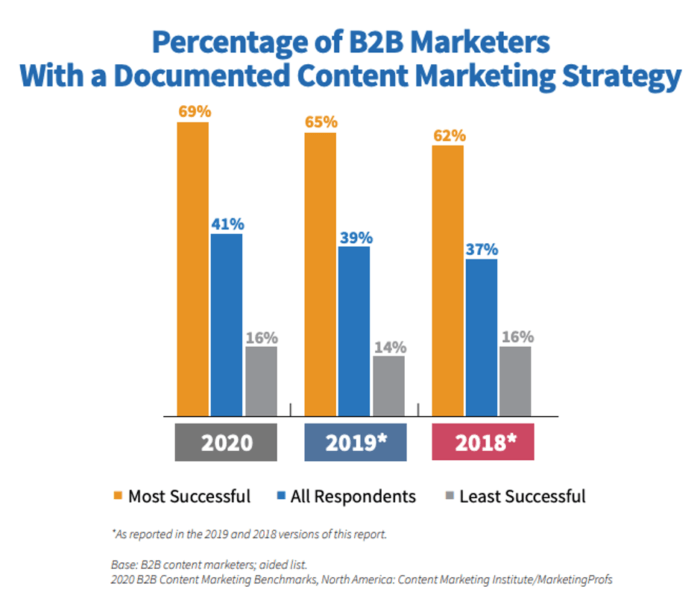 Investing in content marketing for your business is not only helpful toward boosting your online ranking, but it's also beneficial to improving your conversion rate.
Why?
That's because consumers love content!
For many businesses, content marketing begins and ends on the company blog.
Some company blogs are neglected.
Some don't receive the proper attention.
Which category does your blog fall in?
I'll go over five tell-tale signs that determine if your blog could use help from a professional blog writer.
Table of Contents:
1. Your Blog Isn't Getting Traffic
This is probably the most obvious sign that I'm going to cover.
Blogs are designed for people to read them.
If no one is paying your blog any attention, then you have a problem.
This is especially true if the other pages on your website are generating sufficient traffic and not your blog.
If you don't know how to check your website's analytics, you should contact your webmaster.
Or, you can sign up for Google Analytics.
Once you sign up, you can monitor the performance of your website like so: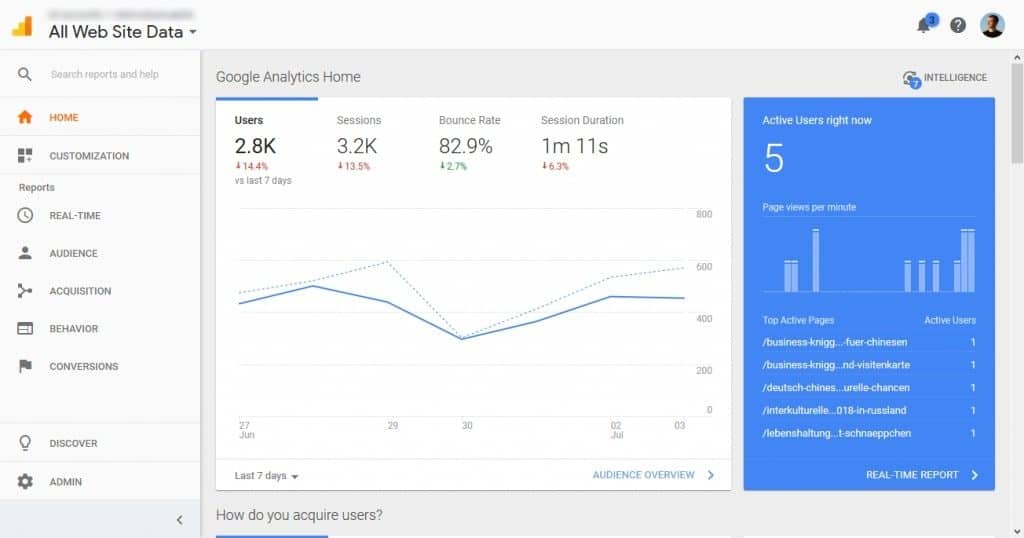 2. Your Blog Is Never Updated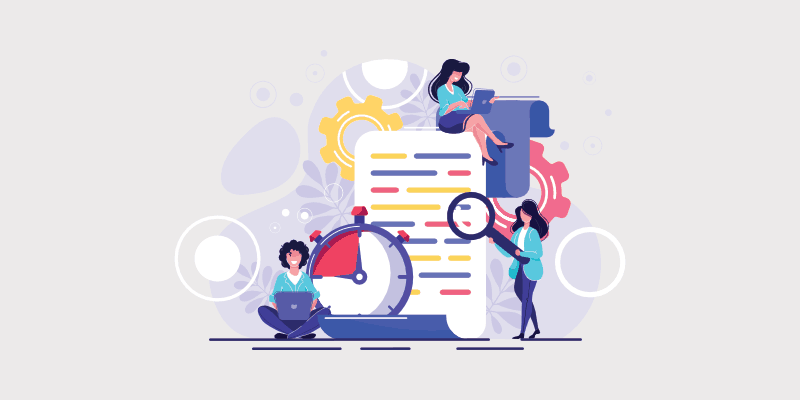 Usually, when I try to reach out to other companies, I check their blog first.
I do this to see if the company is still operating.
Recent blog posts almost always prove that a company is in business.
Besides, your blog will produce amazing results if you…
You know…
Put some time into it.
According to HubSpot, blogging should be a regularly activity for your business.
According to a study by HubSpot, blogs who publish 16+ times per month receive 3.5x more traffic than the ones that don't.
That's a lot of blogging!
This means you can't afford to post every three months.
If you believe that content marketing produces results, invest the time and resources to ensure that yours is incredible.
3. Your Content Lacks Appeal
I say this time and time again…
A blog is no place for:
Company announcements
Employee spotlights (No one cares if you hired a new sales director)
Boring, cliche content that presents information everyone already knows about.
Blogs should teach your audience about your business.
Blogs should promote your products and services, as well.
Your blog shouldn't be a dumping ground for any old writing prompt.
For example, if you've just been involved in a car accident for the first time, wouldn't you wanna know what to do afterward?
This law firm gets the picture.
I can assume that this law firm gets a lot of car accident injury cases.
That's why they create valuable content their audience will want to read.
Follow the same blueprint and your blog will soar to new heights.
4. Your Conversion Rate is Too Low
If your conversion rate is too low, then a lot of different technical issues could be going on with your website.
However, you'd also want to check the performance of your blog.
In marketing, content plays a huge role in converting a new lead.
If your conversion rate is too low, then that means that your audience probably has no idea of how you can help them.
Fix that by providing content that speaks to them and their problems.
I'll elaborate more on that further below.
5. Your Bounce Rate is Way Too High
If your conversion rate is low, your bounce rate is probably way too high.
In simple terms, this means that people are visiting your website and leaving almost immediately.
If your bounce rate is too high then that means your audience is telling you…
"This website sucked!"
According to Crazy Egg, people only spend 15 seconds on a website.
After that, they're either going to stay or leave.
If your website doesn't have a blog or has a very poor one, you're literally telling your audience.
"BUY, BUY, BUY!"
If a potential customer visits your website and doesn't see immediately how you can help them, they're going to leave.
There are literally hundreds of other websites like yours.
For example, I sell content writing services.
As such, I created a blog and I regularly write content about how you can generate results from yours.
I don't just expect potential customers to know what I'm about from the first few seconds of visiting my website.
And, I certainly don't expect them to spend their money without completely understanding how I can help them.
That's where blogging comes in!
Through your blog, you can make a case to your audience to stick around.
Once they're informed, they're going to buy in their own time.
What's Your Verdict?
How is your blog performing right about now?
Are you confident or ashamed?
If you need help, click the button below to contact me.
I can send over a proposal to help you start making money from your blog.
As always, please like, share, and leave a comment!
Also, please subscribe for more content marketing insights.
Next Post: How to Create a Basic Content Calendar [A Step-by-Step Guide]